Modern Australian Vegan: The Simple Guide to Going, Being & Staying Vegan
The best and easiest low carb and keto cheesecake – even people who aren't on a keto diet LOVE this unbelievably creamy cheesecake!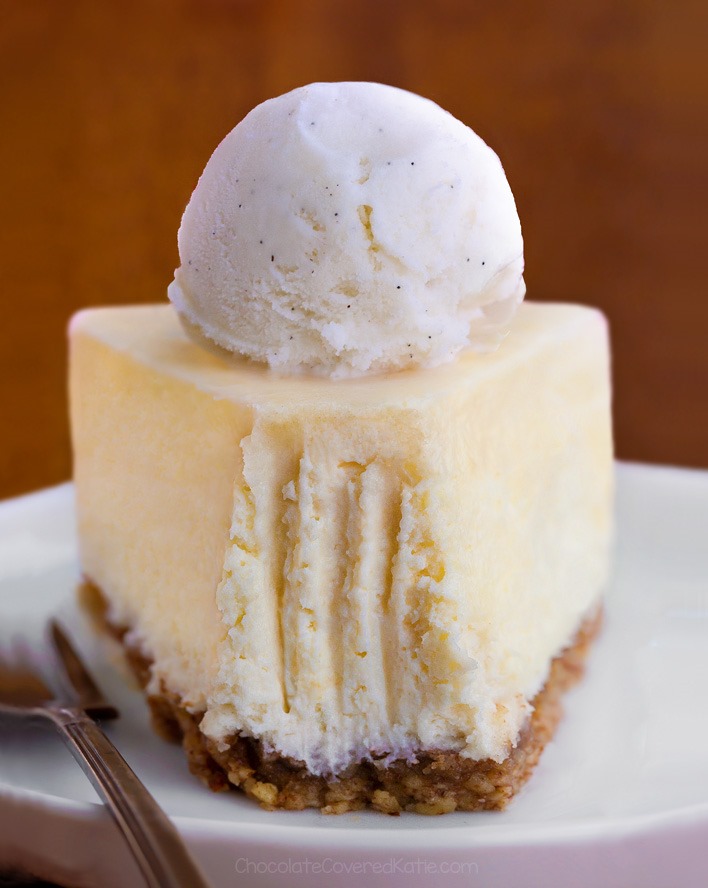 Five Ingredient Keto Cheesecake
Easy To Make
Sugar Free
Just 5 Ingredients
There's even a no-bake option!
I've gotten so many requests in the past few months to come up with a keto cheesecake recipe, and this one is so deliciously smooth and creamy, no one would ever believe it could possibly be low carb!
You Might Also Like: Keto Mug Cake Recipe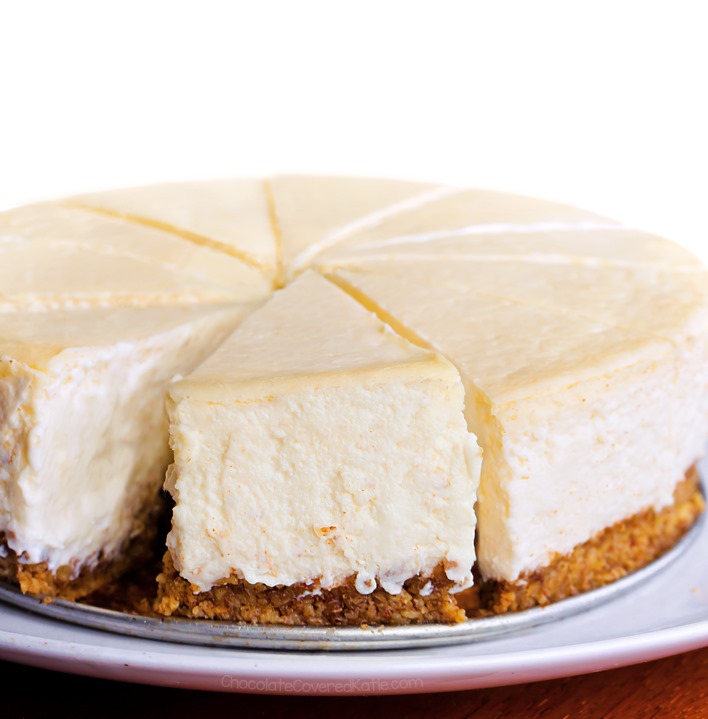 Low Carb Cheesecake – New York Style
This keto cheesecake can absolutely hold its own against any traditional cheesecake.
Eat it plain, or topped with strawberries or a scoop of Keto Ice Cream!
To test the final recipe and make sure it received the seal of approval even from people not on any special diet whatsoever, I sought out the toughest audience of friends who aren't vegan, gluten free, or keto, and who don't normally eat healthy desserts in general.
They all LOVED the cheesecake… so you know it must be really good! Their verdict was that if they hadn't known the secret, they never would have guessed it wasn't just like any other recipe made with traditional ingredients.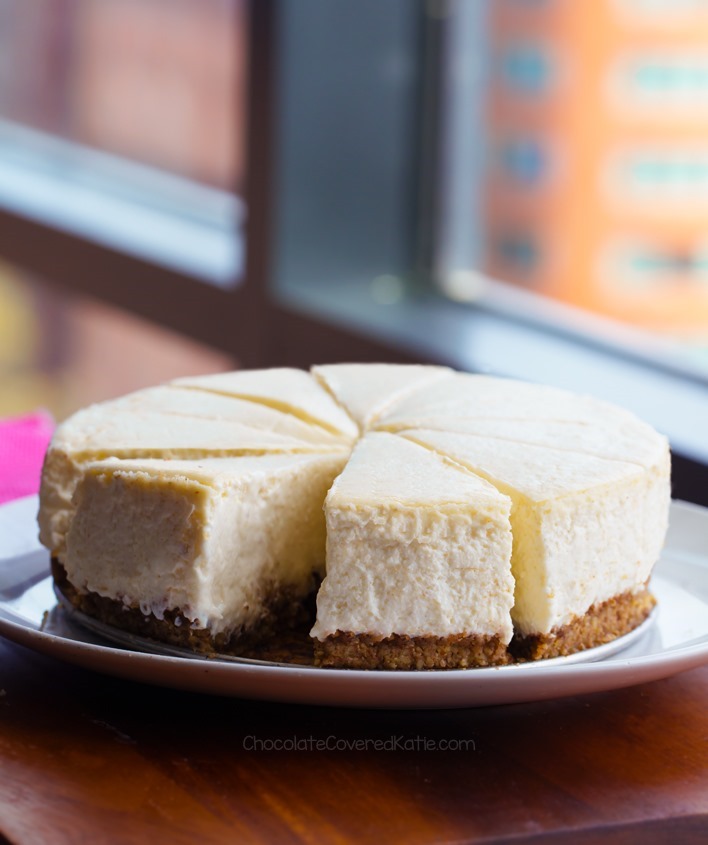 How To Make Keto Cheesecake
Since most cheesecakes are already flourless, modifying the recipe to be keto friendly doesn't require many adjustments at all. I started with my favorite go-to cheesecake and simply changed three things: the thickener, the sweetener, and the crust.
This keto cheesecake crust calls for almond flour as the base – if you don't have any on hand, simply pulse raw almonds or pecans in a food processor until they turn to a flour consistency. Or you can use a different crust recipe or even make the cheesecake crustless if you prefer, and each slice will have just 200 calories and under 2 grams of net carbs.
You can use your favorite sweetener, such as erythritol or xylitol for sugar free. Regular sugar, maple syrup, and coconut sugar also all work in the recipe (it won't be ketogenic but will still have much less sugar and fewer calories than traditional cheesecakes, while tasting just as delicious).
Baking Tips For The Best Cheesecake
The most important thing with cheesecakes is to not overbeat the batter, which could introduce air bubbles that might burst in the oven and cause cracking.
Likewise, letting the cheesecake cool gradually prevents any sudden temperature changes that could also cause the cake to crack.
No water bath is required, but I do like to put a baking pan with water underneath the cheesecake as it cooks, which adds moisture to the oven and acts as a further buffer against the infamous cheesecake cracking. If you want to skip the pan of water, or if your cheesecake does end up cracking for any reason, all is not lost: You can easily hide the cracks with a layer of fresh berries, whipped cream, or perhaps even some Healthy Nutella!
When you take the pie out of the oven, it should look underdone and jiggly in the center. The cheesecake will continue to firm up as extra moisture evaporates and it cools, and the next day you will have a perfectly textured cheesecake that is so rich and decadent, and so much better than anything you've ever eaten from Cheesecake Factory. If you make it, please feel free to leave a review below or post your photos!
If You Want A No Bake Option:
For a no bake cheesecake, simply replace 1/2 cup of the yogurt with coconut butter or coconut oil. Instead of baking, just chill the cheesecake until firm. Store leftovers in the refrigerator.
I hope you love this cheesecake as much as we all do!!!

Keto Cheesecake
Adapted from this Healthy Cheesecake Recipe
Keto Cheesecake – Just 5 Ingredients!
Total Time:
30m
Yield:
10-12 slices

5/5
5/54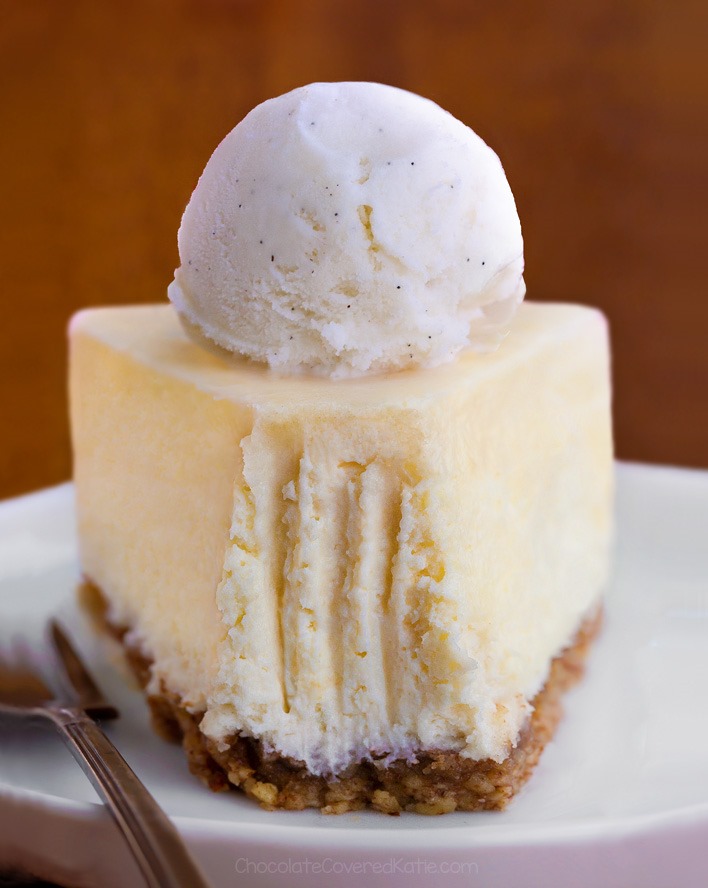 Ingredients
2 cups yogurt, such as coconutmilk yogurt
2 1/2 tsp pure vanilla extract
1 tbsp lemon juice, optional
2/3 cup erythritol (sugar or maple syrup also work for non-keto)
Instructions
Feel free to use a store-bought crust or make this crustless, or here is the crust I used: 3 cups almond or pecan flour (you can pulse nuts in a food processor to make flour), 1/2 tsp salt, optional 2 tbsp coconut oil. Combine all ingredients, pour into a lined 8 or 9-inch springform, press down evenly, then set aside while you make the filing.
Preheat oven to 350 F. Fill any baking pan about halfway up with water, and place it on the oven's lower rack. Bring cream cheese to room temperature, then beat all ingredients in a blender or food processor just until smooth (overbeating can cause cracking as it bakes). I do usually include the lemon for a classic cheesecake flavor, but it will still work if you don't have any on hand and need to leave it out. Spread filling on top of prepared crust. Place on the middle rack (above the rack with the water pan). Bake 30 minutes (or 38 minutes if using an 8-inch pan), and do not open the oven at all during this time. Once time is up, still do not open the oven, but turn off the heat and let the cheesecake sit in the oven an additional 5 minutes. Then remove from the oven—it will still look underdone. Let cool on the counter 20 minutes, then refrigerate overnight, during which time it will firm up considerably. As I mention in the post, the cooling times are important so the cake cools gradually and thus does not crack. Store leftovers covered in the refrigerator 3-4 days, or slice and freeze if desired. If you make it, be sure to leave a review or rate it below!
More Keto Desserts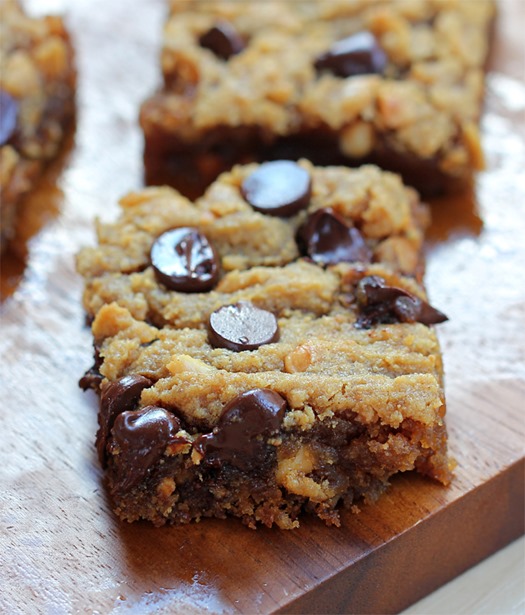 Chocolate Chip Peanut Butter Bars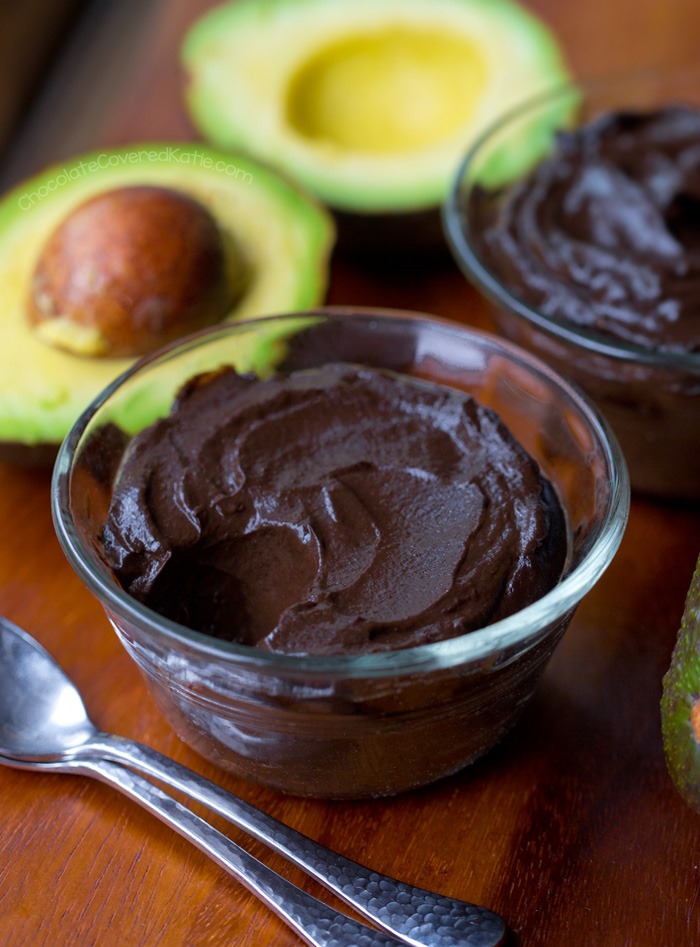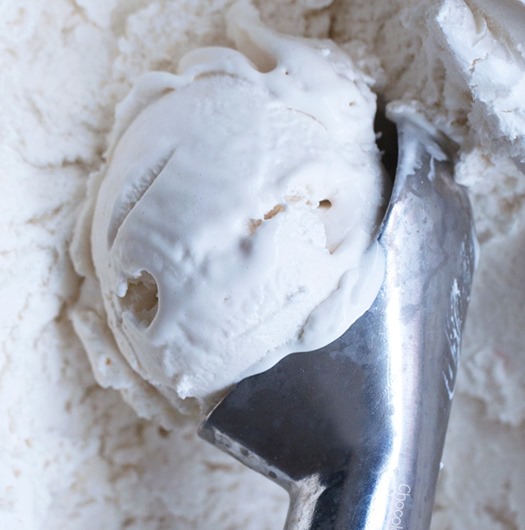 Coconut Ice Cream – 5 Flavors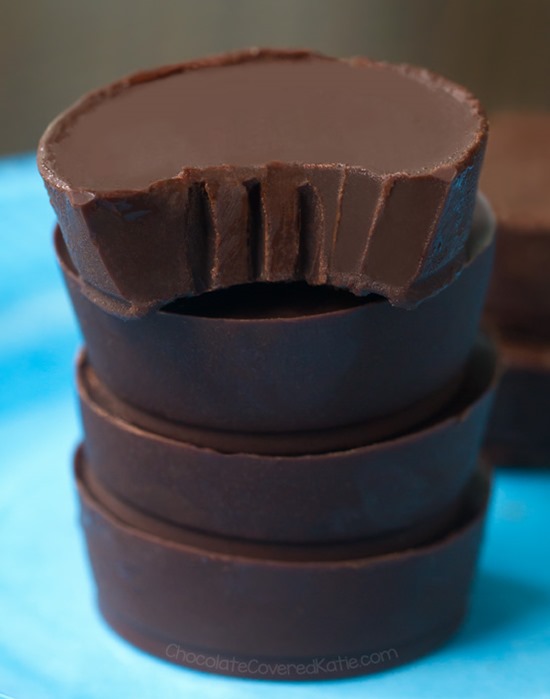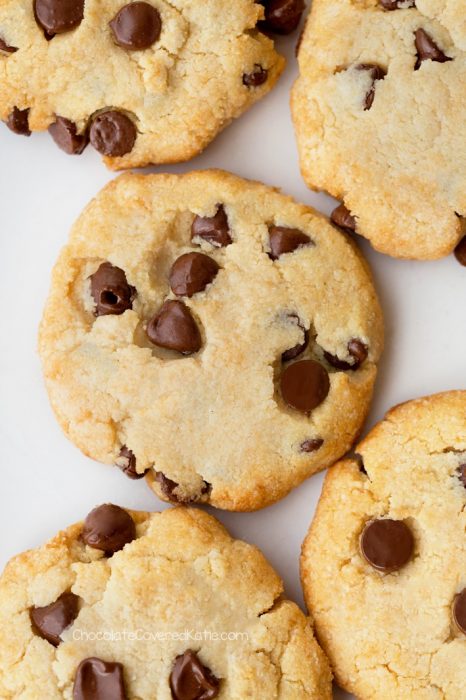 5/5 (4)
5/54
Modern Australian Vegan: The Simple Guide to Going, Being & Staying Vegan