Modern Australian Vegan: The Simple Guide to Going, Being & Staying Vegan
This super healthy blueberry bread is like eating a giant homemade blueberry muffin!

9 Ingredient Blueberry Bread
Uunbelievably soft and delicious, with an oil free option!
Works with fresh or frozen berries
Easy to make, no bread machine required
It's the perfect recipe for a healthy dessert, breakfast, or afternoon snack!
HOW TO MAKE THIS BREAD – WATCH THE VIDEO
How to make the best blueberry bread:
One of the reasons this blueberry loaf turns out so moist and soft is that you only bake it for 45 minutes.
The trick is to then turn the oven off and let it continue to cook gradually as the oven cools down. This ensures that the bread will be evenly cooked through without losing its beguilingly light and soft texture. If you can wait, it tastes even better the next day!
Can I use frozen berries?
You can! In fact, I used frozen berries for the recipe in the photos and video here. Just be aware that using fresh blueberries will yield a loaf that's lighter in color, because there will be less juice. But both ways work, and I thought the purple was kind of pretty… especially before the bread went into the oven. So it's completely up to you.
Does the bread need to be frosted?
The recipe gives you the option of making either a lightly sweet breakfast bread or a cake-like dessert loaf, and both versions can be eaten plain, topped with a simple powdered sugar glaze or cream cheese frosting, or spread with butter or almond butter, Coconut Butter (my personal favorite), or even this homemade Vegan Cream Cheese.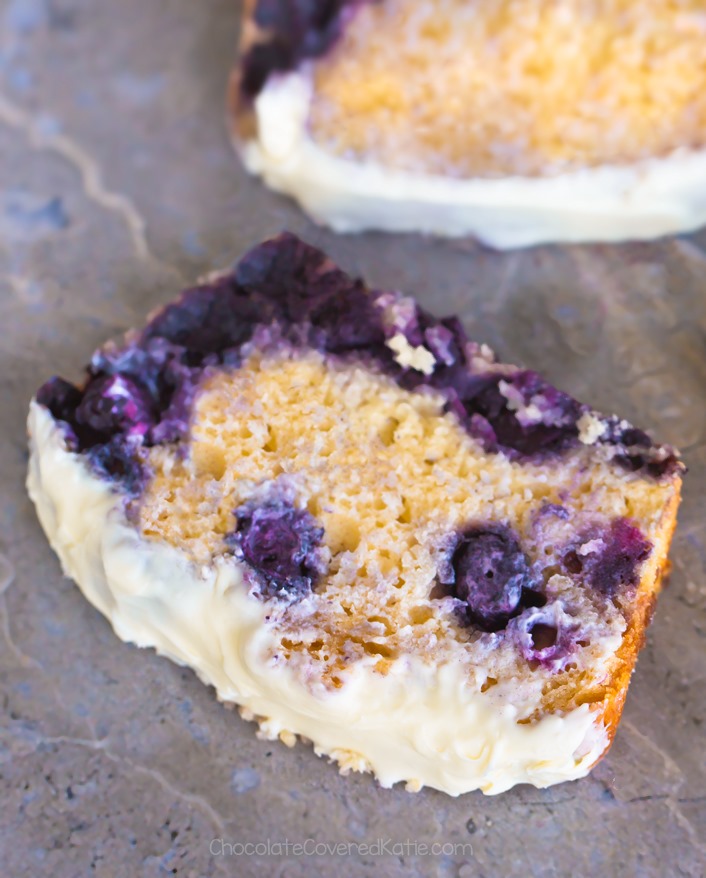 Will the blueberries sink to the bottom?
Many blueberry baked good recipes—whether they be bread, cakes, or muffins—will tell you to coat the blueberries with flour to help them not all sink to the bottom. I didn't bother with the extra step in any of my trials and never had a problem, but if you want to ensure zero berries at the very bottom, a much more reliable trick is to spread a little batter into the pan before stirring in the berries. Just remember to work quickly if you go that route, because once the liquid and dry ingredients are combined, you really should get the bread into the oven as soon as possible.
Can I use other fruit?
Feel free to change up the flavor by using raspberries, blackberries, chopped strawberries, or a combination of different fruits instead of just blueberries. You can also add orange or lemon zest to the recipe if desired.
Is the recipe suitable for vegans or gluten free diets?
For vegan blueberry bread, just be sure to use a plant-based milk for your milk of choice, such as almond, cashew, soy, or coconut milk. The bread can be gluten free if you use either oat flour or Gluten Free All Purpose Flour. (Be sure to check with the person you're making the bread for, as not all Celiacs can eat oats.)
The wholesome recipe is also super kid friendly, because it's so easy to prepare; and it would make a wonderful addition to any Mother's Day or Easter brunch.


Adapted from this Cranberry Orange Bread

Total Time:
1h
15m


Yield:
10-12 slices

No ratings yet.

Ingredients
2 cups flour (see note)

2 tsp baking powder

1/2 tsp + 1/8 tsp salt

1/2 tsp cinnamon, optional

sugar of choice (see note)

1 cup milk of choice

1 tbsp white or apple cider vinegar

2 tsp pure vanilla extract

3 tbsp oil OR almond butter

1 1/2 cups blueberries
Instructions
Notes: For a lightly sweet breakfast bread, you only need 1/2 cup sugar for the entire recipe. If a dessert loaf is desired, simply increase sugar to 3/4 cup. Or for refined-sugar-free, try this Blueberry Banana Bread.
The recipe works with spelt, white, oat, or gf all purpose flour. I haven't tried it with almond or coconut flour, or subbing applesauce for the oil, but be sure to report back if you experiment.
To make the blueberry bread: Preheat the oven to 350 F, and grease a 9×5 loaf pan. In a large measuring bowl, stir together the dry ingredients. In a separate measuring bowl, whisk together all liquid ingredients except the blueberries. Pour wet into dry, stir until just evenly combined, then add the blueberries and very gently stir them in only until evenly mixed. Do not over-stir, as this would break the blueberries and you'd end up with purple bread. Pour into the loaf pan and bake 45 minutes on the middle rack. Do not open the door, but turn off the oven and let the bread sit inside the oven for another 30 minutes.
More Healthy Breakfast Recipes: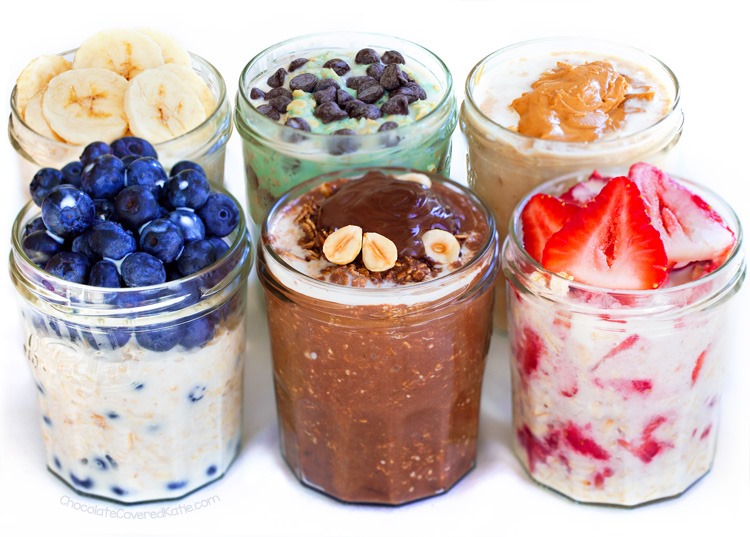 (15 Different Flavors)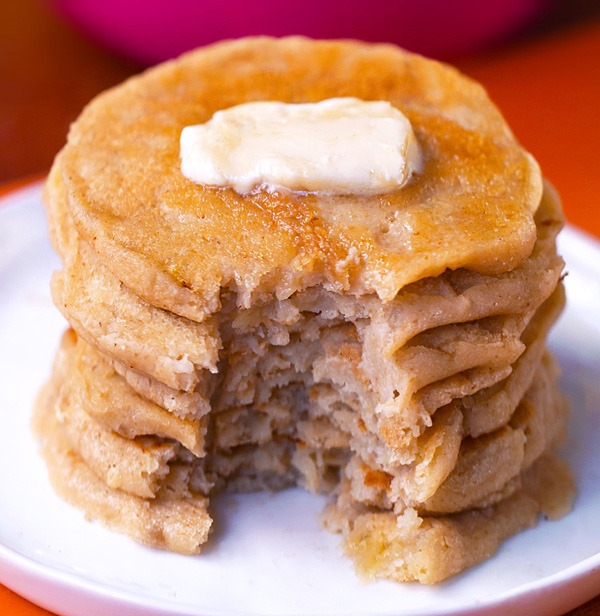 Flourless Pancakes – 3 Ingredients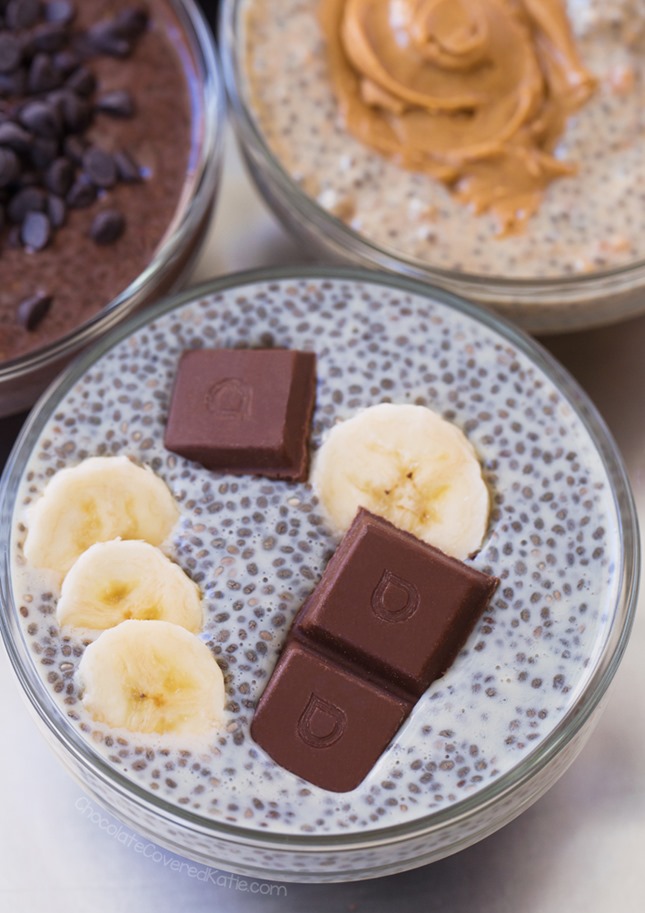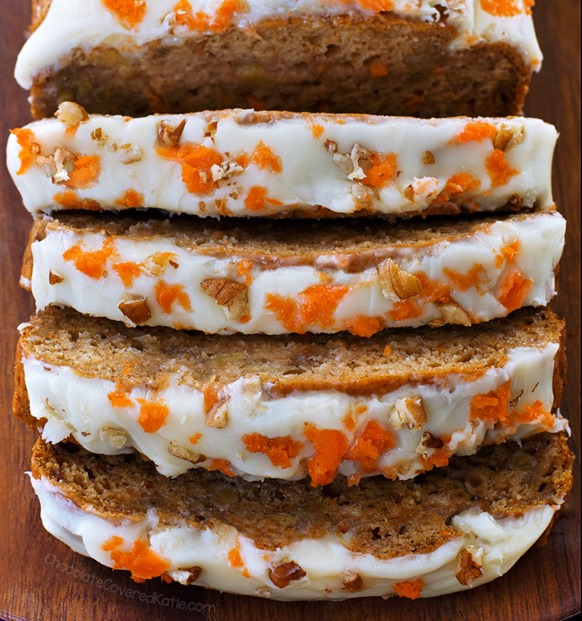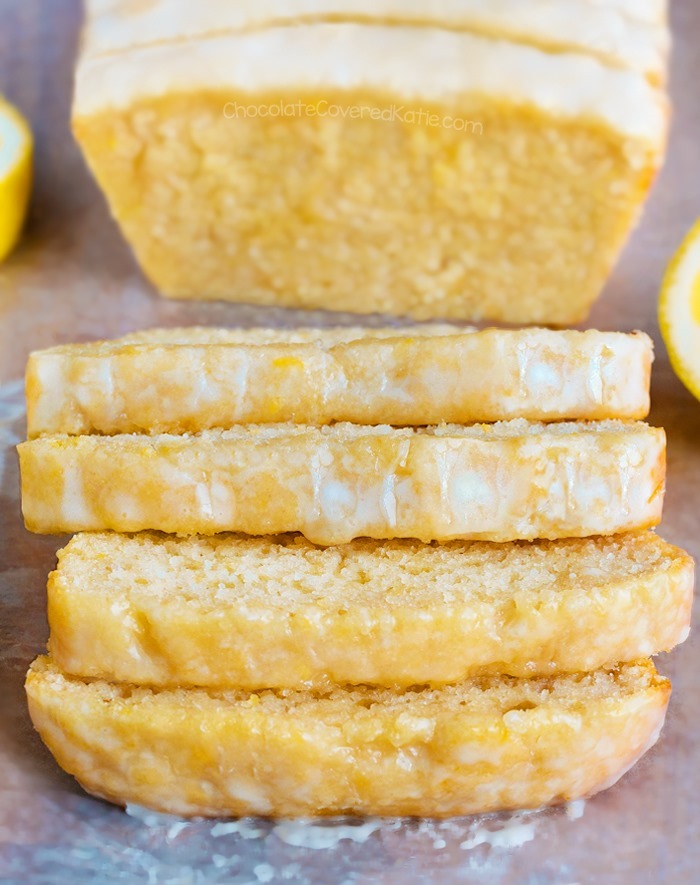 No ratings yet.

Modern Australian Vegan: The Simple Guide to Going, Being & Staying Vegan